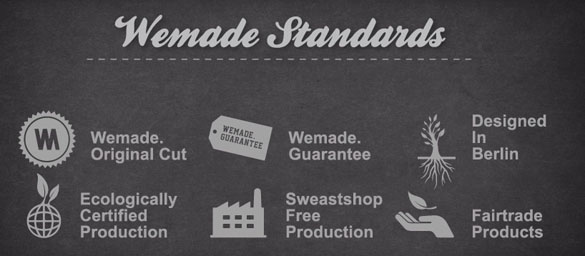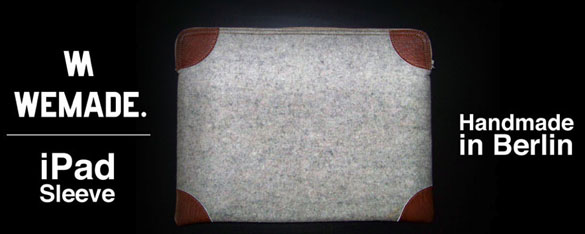 You still remember when ecological clothing didnt have a fresh design? Well those days are over because WEMADE is here. Their production is ecologically certified, they use fairtrade products but they still look fresh as hell so im lovin WEMADE. My favorite is the iPad sleeve, i mean c´mon whats not to love about it. And now im very pleased to tell you that they did an interview with curated wares. So here it is:
Note: I did not edit anything on this interview. What you are going to read is exactly how i got it.
1. Describe your brand with three words: we, fair, life
2. Tell us why your brand kicks ass: Because we feel the rain. Others just get wet.
3. Name one accessories u just cant live without and why: Our handmade Tube Scarf because of the wind in berlin.
4. Fill in the blanks: When i was a kid ….. and now …..
…When I was a kid…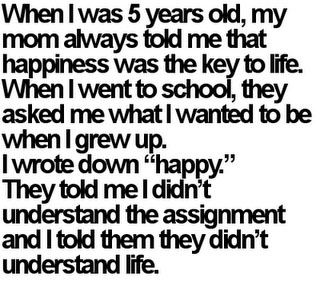 …and now I´m happy doing what I do.
5. What would be your last meal: My last meal would be an original italian pizza mozzarella.
Thank you Alicia for doing the interview, and i wish WEMADE all the best and success in the future